Our Factory
The 64,000 square feet area of our factory is designed to handle domestic as well as the international market requirement for Elevators. The state of the art equipments and our highly experienced personnel and engineers convert your 'dream into reality' almost instantly. Our designing engineers are called craftsmen as they are the creative minds in the field. With their in depth knowledge about Elevators and the perception of the cab, we design Cabs that had great functionality as well as aesthetic value as well.
Philosophy Architectural Elevators:
In 1998 when Architectural Elevators was established, the founder held a round table meeting with every employee being present and asked a simple question-"define quality". Each person had their say, the essence of the meeting was put up on a poster that became the philosophy of the Company. There were many Elevator companies even then, but we chose to be different with a different philosophy that set our people and workmanship apart. We at Architectural Elevators adhere to the philosophy during installation, component manufacture/selection, assembly, packaging and finally shipping the goods out of our factory.
What we mean by Quality:
Exceeding customer expectation in all that we provide is our definition of Quality!
Benchmark in Precision:
Each and every part or component that is manufactured at our factory has to pass through the strictest of quality control norms.
Precision:
Each part is manufactured with extreme precision as we don't just build Elevators, but convert dreams into reality.
Quality Design:
Everything starts with the proper design on the computer, quality starts there.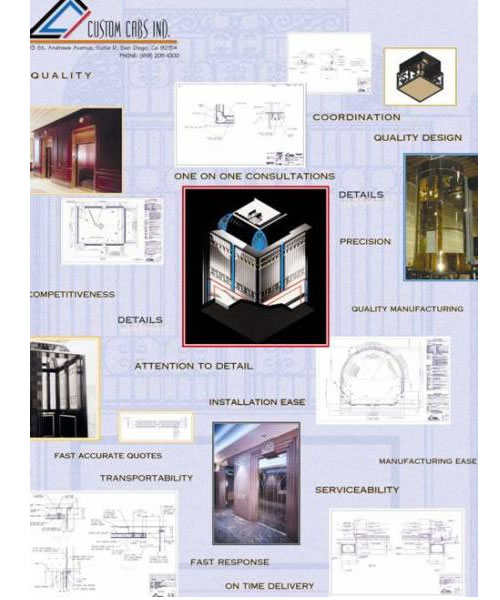 Attention to Details:
This means no detail is overlooked, not even the smallest in the design, and fabrication process.
Quality Manufacturing:
Our 3D modeling software lets the customer virtually experience the Elevator/cab as it will look and feel in the real world. Our Designers are highly experienced craftsmen who design the Elevator, keeping in mind the area where it is to be installed. They work in close connection with your Architect or Designer to create a piece of art that will be the focal point of your residential or commercial building. It not only serves the purpose of carrying people but makes it the focal point of the area as well.
Installation Ease:
Every part and sub-assembly is designed and fabricated with this fact in mind.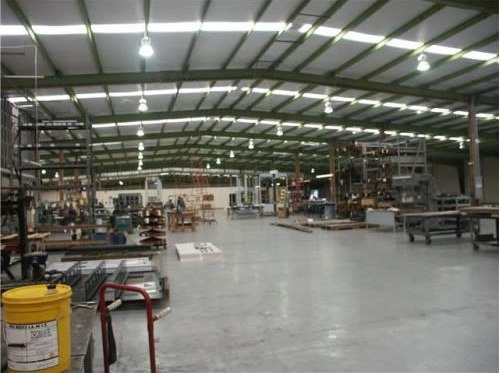 On Time Delivery:
If the product is not delivered on time, it will either be finished late, or rushed and the end result is not acceptable. We strive to produce the job in time
Infinite Detailing:
Each drawing is made in infinite detail, making sure that nothing is overlooked. This assists not only the Architect to make the correct observation or vice-versa, and makes the fabrication of the components much easier and faster. Attention to detail hold a very important place in our organization as this saves the customer time and money and helps us to deliver the goods much faster.
Manufacturing Process:
All the process of Elevator manufacturing is in-house at Architectural Elevators. This gives us complete control over the manufacturing process of forming, machining and every other process. Each part is manufactured as per the highest standards and effectively controlled by our efficient and highly trained staff that is at the shop-floor level.
Ease of Installation :
With each and every part being manufactured to precision, it is easy to assemble and fabricate the same on the site. We design each part keeping in mind the fabrication that will be required at the installation site.
Delivery Time :
Our 3 – dimensional computer software has made it possible to deliver the goods always on time. The precision and virtual experience of the Elevator helps your Architect to easily tell us any changes that they require in the cab or an Elevator. We can alter that immediately, upon approval we immediately put your order in the manufacturing queue. This enables us to deliver the highest quality product on time every time! Our manufacturing process is completely streamlined, which manufactures the precise components, thereby resulting in no rejection or delays.
We strive to deliver the order on time for the smooth completion of your project.
Transport of Goods :
All the components of the cab are crated in sturdy boxes and packaged to ensure there is no damage. All our parts are made of sizes and weight that are easy to transport and easily assembled by the field crew. We make sure there are no bulky or heavy components which usually get damaged while handling. Our small manageable pieces are easy to put together.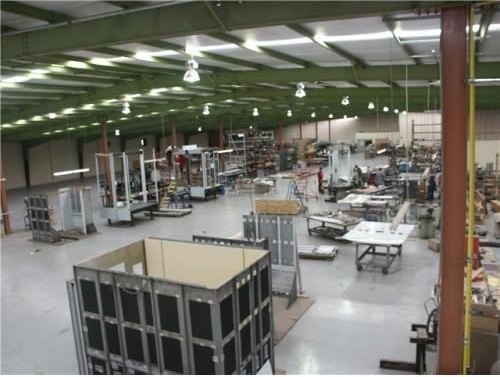 For a smooth and perfect Elevator, each part or component must be in sync with the other. We design the shafts in such a manner that the mechanic can get to each part and attach the fastener easily during the assembly process. Each component should fit perfectly and function smoothly.
All the components are assembled on site by our team of expert mechanics and helpers. We make sure that each piece is easy to handle and accessible to fasten or screw by our mechanics. The first question that we answer before we start manufacture is whether the mechanic will be able to maneuver each of the components in the shaft with ease.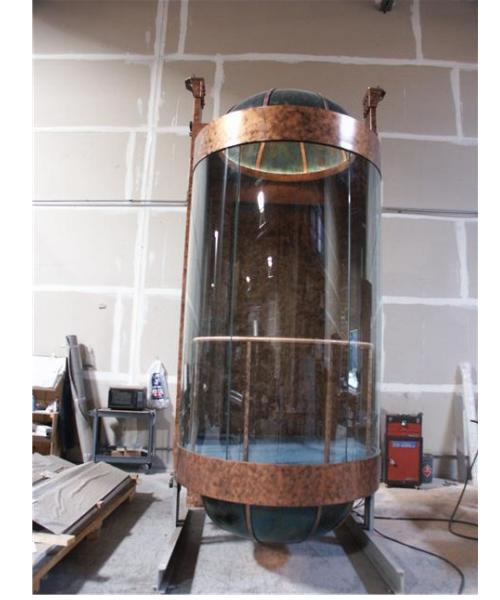 We at Architectural Elevators have made installation most simple which sets us apart from other Elevator companies. Our team of installers are confident that the assembly will be smooth as each part is marked clearly with the adjoining part which enables us to install your Elevator is the shortest possible time. No matter how complex a cab you have ordered, we make the installation simple and hassle free.
We at Architectural Elevators understand Elevators better than anybody else. There are many Elevator manufacturers, but our keen sense of aesthetics, functionality and ease of installation by our team of trained field crew has set us apart. Contact us now if you require the highest quality of Elevators with smooth and timely installation!